October 18, 2018
Posted by:

admin

Categories:

IT Security, Ramsomware
On Thursday, October 11 Heimdal Thor Enterprise was rewarded on the stage of Computing Security Awards 2018 with Best Anti-Malware Solution of the Year.
Organized by Computing Security, one of the most influential and widely read cybersecurity publications, Computing Security Awards 2018 saw 12 products nominated for Anti-Malware Solution of the Year. Out of them, Thor Enterprise rose to the number 1 spot and we are extremely thankful for the recognition awarded to us.
The unique, proactive and reactive approach provided by Thor Enterprise is at the forefront of innovation, offering a modular solution that can fit into any environment, is compatible with existing solutions and provides unparalleled compliance with regulatory bodies worldwide.
The embedded VectorN DetectionTM is a unique threat communication filtering algorithm. It uses behavioral analysis of incoming and outgoing traffic to prevent attacks that cannot be detected by signature-based, reactive solutions like Antivirus.
Through the proprietary and complementary DarkLayer GUARDTM, organizations protected by Thor can map out critical endpoints in their environment. This way, they obtain valuable IOAs and IOCs necessary for true endpoint detection and response (EDR).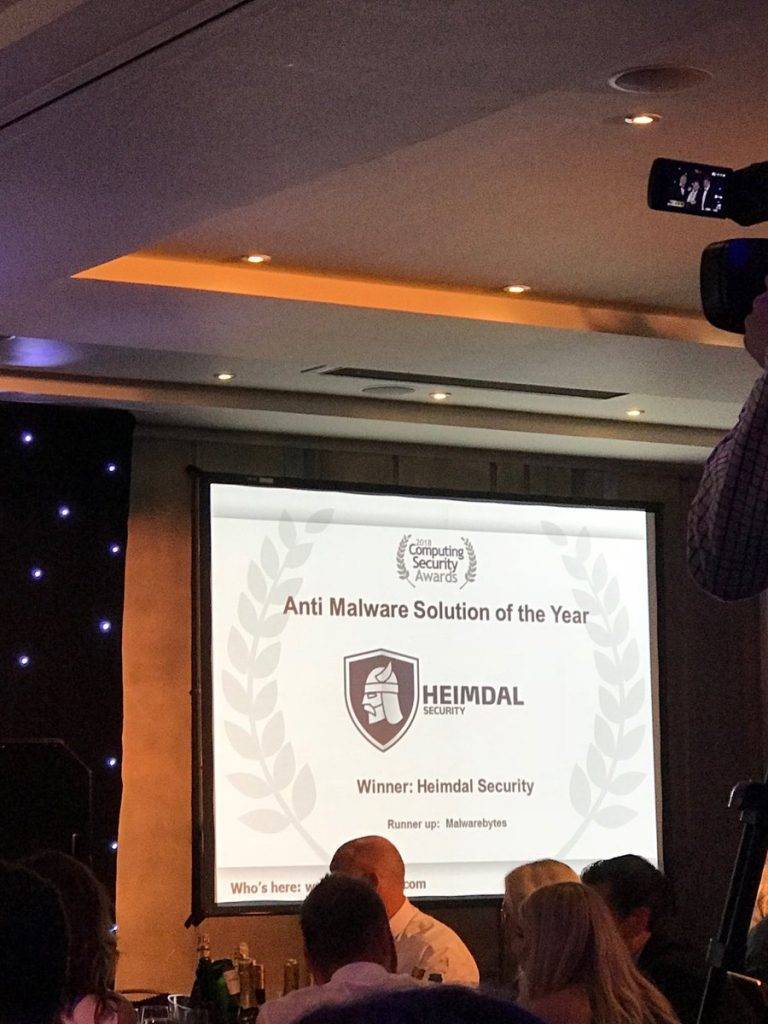 The acclaimed X-Ploit Resilience module in Thor Enterprise allows organizations to automatically patch security-critical 3rd-party software across the board, with no location or scheduling restraints, eliminating vulnerabilities and extraneous costs all in one go.
To provide our customers with true next-gen, multi-layered security, Thor Enterprise also includes a market-leading Antivirus module for impeccable detection and threat mitigation.
We are extremely happy to have received this award for Anti-Malware Solution of the Year from Computing Security Awards. Thor Enterprise represents our sustained efforts into providing exceptional security for our business partners in more than 5000 organizations across the globe and for the hundreds of thousands of consumers who rely on us to keep their digital life safe.
We'd like to thank you for your support. We also promise you, once again, that our quest for impeccable, proactive security continues so that you and your projects are safe from cybercriminal interference.
For more information about Computing Security Awards visit https://heimdalsecurity.com/blog/thor-enterprise-best-anti-malware-solution-of-the-year/