Protect the IT-OT Convergence in Industrial IoT Networks
Anticipate and address the new cybersecurity challenges in industrial privileged access. Secure access and facilitate efficient, cost-effective connections to even the most heterogeneous environments.
With the increasing prevalence of the industrial internet of things (or IIoT), the digital transformation is creating new opportunities – and new risks – for the Industry 4.0 era including environmental constraints, artificial intelligence, and the arrival of 5G. As modern information systems and mixed legacy and modern operational technology meet, advanced cybersecurity is needed to protect systems, equipment, and data.
With simplified security solutions from WALLIX, no matter the system, your data, and equipment are protected with Industrial Privileged Access Management.
Securely Connecting IT and OT with Industrial Privileged Access Management
Secure Remote Maintenance: Ensure ease of access to industrial systems while safeguarding both ICS security and service continuity. Control access by remote maintenance workers and maintain both operational efficiency and comprehensive IT-OT security. Maintainers of industrial systems need mobility and fast access to the equipment they supervise while controlling access authentication.
WALLIX provides a secure external user connection to facilitate software upgrades, periodic maintenance, or any support activity within OT networks. The WALLIX Bastion offers robust access management for Windows-based controller stations, SSH-based systems, or directly to PLCs through secured tunnels.
Endpoint Privilege Management: The life cycle of industrial equipment brings additional difficulty to the challenge of protecting them. Isolated PCs with specific operating systems or applications cannot be managed with the usual IT infrastructure. Ensure the security of these endpoints by removing local administrator rights and controlling the elevation of privileges of applications, scripts, and processes.
With WALLIX BestSafe, deliver the right privilege for the right use at the right time, and guarantee malware and attacks are stopped in their tracks before they infect industrial endpoints.
Manufacturing Credentials Protection: Ensure that legacy OT systems and new IoT equipment have best-in-class digital security:
> Integrate heterogeneous, multiprotocol, proprietary OT technology with standard IT equipment
> Secure interconnection with manufacturing applications​
> Eliminate credentials stored in OT gateway​s (Schneider, Cisco, Alleantia)
> Store credentials securely in the WALLIX Bastion vault​ to avoid storing them on gateways
Regulatory Compliance: You are an Essential Services Operator (ESO), or Operator of Vital Importance (OVI), WALLIX supports you in making your Industrial IT System compliant with the requirements of the NIS Directive and other critical regulations and standards.
Extend the security of your production tool by applying the ISA / IEC 62443 or NIST SP800-82 standards with WALLIX's guidance through identity management, remote access security, and the implementation of legal recommendations and obligations.
Universal OT Tunneling: Security & Cost Control
Unique to WALLIX, Universal Tunneling allows you to benefit from the power and simplicity of WALLIX Bastion all while simplifying user experience for Industrial Privileged Access.
Connect directly to PLCs without going through a bounce server; it encapsulates industrial protocols (Modbus, Profinet, BacNet, EtherCAT, etc.) in an SSH tunnel to ensure the control and traceability of each session. No more costly bounce servers, you access your resources directly from your usual work environment!
With WALLIX Bastion Universal Tunneling, regain visibility overall access to PLCs and control your costs.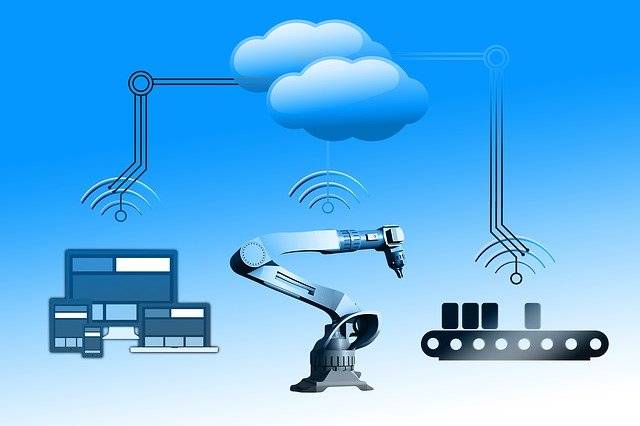 iPAM (Industrial Privileged Access Management) – Schneider Electric
Ensure security and availability of Industrial Systems with i-PAM – Industrial Privileged Access Management
As the industrial sector becomes more and more connected with digital technologies, the IT-OT convergence introduces new security vulnerabilities into sensitive and critical equipment. Inspired by WALLIX's Bastion technology, Schneider Electric's Industrial Privileged Access Management aims to secure Industrial IoT through robust privileged access management for the modern industrial organization.
Industrial Privileged Access Management
The industrial sector is one that never sleeps, and can't afford to. In addition to the unique challenge of operating physical installations that must run nonstop, industrial systems must also contend with the delicate balance of keeping facility costs low and availability high. And, until recently, priority has been placed on the availability and safety of the equipment.
However, industrial systems have become increasingly connected to IT systems. They are integrated to manage production, scheduling, or remote access. Because of these recent integrations, previously irrelevant security issues are now major vulnerabilities, threatening the security of equipment, production lines, and organizations.
Take back control over ICS and SCADA systems by utilizing industrial privileged access management (PAM)
> Optimize configurations with the auto-discovery of all privileged Windows and Linux accounts.
> Control and protect access to equipment, PLCs, and fieldbuses by utilizing credential management and advanced permissions to connect to certain equipment with a defined frequency.
> Apply a granular connection policy for internal and external users.
> Secure and manage the automatic rotation of passwords and SSH keys on the ICS, including passwords belonging to remote users.
> Use industrial applications that embed hard-coded credentials.
> Isolate critical systems by controlling access to bounce servers.
> Automatically alert the IT department, operational technology officers, and security management team in real-time to detect, react, and stop an ongoing attack in its tracks. This automatic functionality keeps disruption and potential damage to a minimum for the organization.
> Log and record all privileged user connections, plus take advantage of real-time audits and comprehensive reporting.